Three European cable companies bid for U.S. universal cable Sword North American market
According to the latest Reuters news, U.S. cable manufacturer Universal Cable has received initial offers from European rivals Prysmian, Nexans, and Ankerth.
Reuters quoted two sources as saying that GM Cable is trying to find new buyers. The major competitors from Europe, Prysmian, Nexans, and Ankate have provided initial offers.
According to reports, the three European cable manufacturers are competing for the North American market.Headquartered in Kentucky, the universal cable market is worth nearly $1 billion and specializes in copper, aluminum and fiber optic cable products.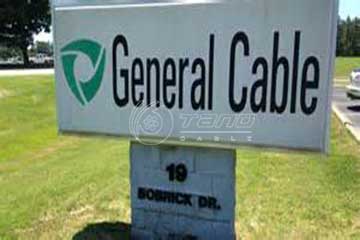 In July, GE Cable engaged JP Morgan to begin a strategic review and identify possible merger partners to promote growth and maximize shareholder value. Sources said that at least five companies are participating in the bid and bidders are now waiting for them to enter the second round of auctions.
American wire manufacturer Southern Wire Southwire has acquired some assets from General Cable in the past few years and may be a strong contender for the bid. However, it will face fierce competition from Milan's world's largest cable manufacturer Prysmian. As of press time, Prysmian declined to comment, and General Cables, Nexans, Nk and South Cable declined to comment.
However, Prysmian President Valerio Battista said in July that the acquisition of universal cable will help accelerate industry consolidation and that Prysmian hopes to participate in industry consolidation without overspending.
In 2016, Prysmian's operating income rose by 2.8% to 7.57 billion euros. Prysmian has long been committed to overseas mergers and acquisitions because it wants to maintain its advantage over its main rival Nexans, and North America is the most important growth strategy market.
As early as 2010, Prysmian and Nexans had a fierce acquisition competition. At the time they tried to take over Dutch company Draka. In the end, Prysmian acquired Draka for a price of 1.15 billion euros, thus becoming the world's largest cable manufacturer. In recent years, Prysmian has also been acquiring small and medium-sized cable companies in order to benefit from fragmented markets.