Guinea-Cape Verde submarine cable system
According to Ecofin, Guinea and Cape Verde signed an agreement on Guineenne de big bande (Guilab) and Cabo Verde Telecom to connect the two countries through a submarine fiber optic cable called Cap Amilcar Cabral.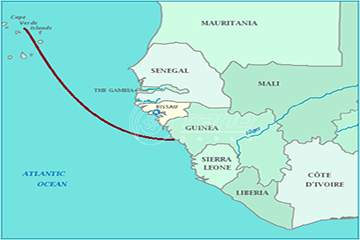 The cooperation is part of the regional integration strategy for the telecommunications sector in Guinea and Cape Verde. Guinea-based telecommunications company Guilab and Cape Verde telecom company Cabo Verde Telecom and all parties joining the partnership will support an estimated cost of approximately $44 million.
Due to the geographical location of Cape Verde, the construction of a new submarine cable system will greatly improve the quality of Guinea's international Internet connection.