Conductor is shipped to Myanmar Market
The aluminum conductor, stranded copper conductor and galvanized steel wire has been shipped on board on 9th Nov. It will take around 20 days to reach Myanmar market. This week, the copper and aluminum cost decreased a lot. So it is the best time to stock the bare conductor like AAC, ACSR, AAAC and ACAR. We are also glad to let you know that we have introduced the updated and advanced equipment and machine for manufacturing all aluminum alloy conductor.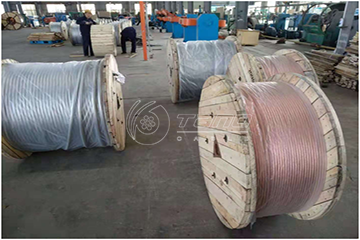 Please make quick decision to save the procurement cost by keeping stocks for bare conductors.