Ankaite wins order for Norwegian 110 million euro subsea high voltage DC cable project
EKT, the leading cable manufacturer in Europe, has received an authorization from Equinor Energy AS to supply and install a 200-kilometer 80-kV high-voltage DC offshore power cable for the second phase of the Norwegian Johan Sverdrup oilfield development project.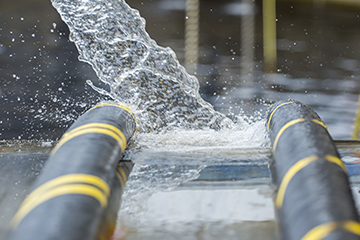 It is expected that the formal contract will be signed within a few weeks and the contract value will be as high as 110 million euros. The cable system consists of a 2x200 km cable that forms a symmetrical ±80 kV HVDC transmission solution and is expected to be completed by the end of 2019.
NKT's turnkey HVDC power cable solution for Johan Sverdrup 2 enables Norwegian power grids to deliver electricity to offshore fields. The power from the shore to the oil platform is an environmentally sustainable solution that significantly reduces carbon dioxide emissions from oil and gas production.
Johan Sverdrup is one of the five largest oil fields on the Norwegian continental shelf and one of Norway's most important industrial projects, with a strong impact on Norwegian energy development over the next 50 years.
NKT President and CEO Michael Hedegaard Lyng said: "I am very pleased that we continue to work with our long-term customer Equinor Energy AS. I believe this award is proof of our high-quality DC technology capabilities, and we offer as a differentiating factor. The ability of the key solution. The Johan Sverdrup 2 project further strengthens our leading position in the oil and gas sector, and combined with offshore wind power and the Internet, has provided NKT with good growth opportunities."
In early 2018, NKT completed the supply and installation of high-voltage DC offshore power cable solutions for the first phase of the Johan Sverdrup development project. Installation at NKT's own industry-leading cable laying vessel, NKT Victoria, is carried out at a depth of 600 meters, marking one of the world's deepest bundled HVDC cables. In addition, NKT's Johan Sverdrup 1 solution now constitutes the world's longest offshore offshore oil and gas platform facility for extruded offshore cables.