European Investment Bank provides loans to Greek wind farm projects
Recently, the European Investment Bank is providing a loan of 24 million euros for two onshore wind farms in northern Greece. The investment will support Terna Energy Group's construction and operation of a 44.4 MW renewable energy project. These two projects will contain 22 turbines with an altitude of over 1,400 meters. Last year, Terna received a similar loan to develop 48.6 megawatts of wind power near Athens.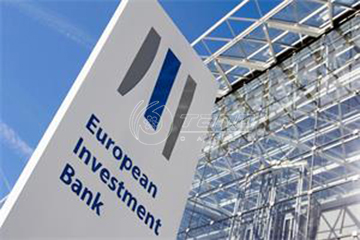 As of 2016, Greece receives 15% of its energy from renewable sources, with the goal of reaching 18% by 2020. The loan is part of a European investment plan that successfully promotes economic activity throughout the EU. The plan has exceeded its original goal of mobilizing €315 billion over the past three years. The initiative is currently creating 1.4 million jobs and will increase the EU's GDP by 1.3% by 2020.
The Vice President of the Greek Investment Bank of Europe, said: "We have tracked the development of the Greek energy sector and are ready to intervene in reasonable projects that meet our standards and respond to EU energy policies." He added, "The World Bank is particularly committed to funding the entire Alliance's green energy projects, and EFSI (European Strategic Investment Foundation) allows us to do more. This project is an operation that the European Investment Program aims to support. ."
The European Commission's economic chairman said, "Greece will stand firm after the withdrawal of the stabilization support plan on August 20. But the European Commission will continue to stand on its side, including financial support. The project is how to help Greece's energy infrastructure. Modernization, supporting a concrete example of growth and employment creation."