Prysmian implements new organisation for General Cable integration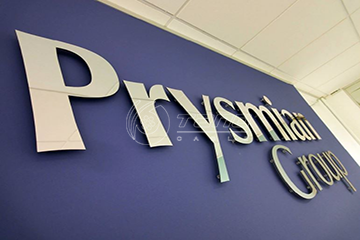 Having now completed its acquisition of General Cable, Prysmian Group is launching a new organisation to begin the company's integration.
Prysmian described the newly created group as a 'world leader in the energy and telecom cable systems industry.' It has global headquarters in Milan and reported sales of more than €11 billion (pro-forma as of 31 December 2017). There are approximately 30,000 employees across 112 plants and 25 research and development centres in more than 50 countries.
Upon the announcement of the acquisition in December last year, Prysmian described the combination as an ideal strategic fit that will better position the company to meet new opportunities and challenges in the evolving wire and cable worldwide industry (see Prysmian to acquire General Cable for $3B in cash). The new organisational matrix model is structured along three lines: the group's centralised functions, which aim at fostering the creation of an integrated 'one company'; the regions, which ensure proximity to the market; and the business areas (energy, telecom and projects), which are responsible for product and cross-selling strategies.
In a statement the company described the shift in the balance of the weights of the various geographical areas as significant. North America is set to account for around a third of the group's sales, with the North American head office located in Highland Heights, Kentucky, and 23 plants throughout the region with about 5,800 employees.
Valerio Battista, chief executive officer of Prysmian Group said: 'We are proud to have established our second home region in the United States, contributing to the development of the country's economy with our best technologies and expertise. Today, we begin to operate as a single team with shared objectives, integrating the two companies' cultures, business segments, geographical markets, production facilities and staff functions. Protecting our business and creating value: these are our priorities.'
The combined organisation has been working to identify and retain 'top talent' from both companies, as chief human resources officer Fabrizio Rutschmann explained: 'We conducted a thorough selection process based on the 'best people for the job' principle, ensuring equal opportunities to people from Prysmian and General Cable. The result is an international management team composed of 450 people who from the outset have been given clear responsibilities and precise objectives.