2017 - 2021 European transmission and distribution equipment market will increase by 3.55%
According to Technavio released the latest market research report, 2017-2021, the European transmission and distribution equipment market is expected to 3.55% compound annual growth rate.
"Thanikachalam Chandrasekaran, an economist research analyst at Technavio, explains:" The investment in power transmission and distribution equipment is expected to grow due to the surge in renewable energy in the EU. "
Chandrasekaran added: "Wind power, especially from the North Sea offshore wind turbine, will require different types of transmission and distribution equipment, including switching equipment, control equipment, power cables, power transformers and distribution transformers.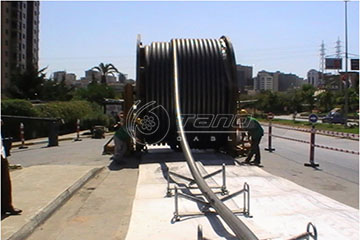 Research and analysis report will be the European transmission and distribution equipment market is divided into three categories: power cables, transformers, switching equipment.
Power cables account for the largest share of the European transmission and distribution equipment market. This is mainly due to the large number of grid interconnection between countries and the regional large-scale renewable energy power generation.
Grid interconnection projects are used to create an integrated energy market and to enhance energy supply security. In these projects, the high load of electricity will move from one European country to another, instead pushing the region's demand for power cables.
"Europe is the world leader in offshore wind power, which is a few miles from the grid and requires long distance power transmission, which drives the region's demand for power cables," said Chandrasekaran.
The main markets for European transformers include Germany, France and the UK. Renewable energy has been established in Europe and fully implemented. Over the past 10 years, European public utility companies have used wind, solar, hydro and other forms of renewable energy.
In addition, due to the region clearly defined transmission and distribution infrastructure, the transformer market is expected to witness steady growth. Technavio expects most of the demand for the market to come from renovation activities.
The demand for switching equipment is driven by the growing urbanization and industrialization of the European region. Consumers need reliable, uninterrupted power supply to run a variety of everyday electrical and electronic equipment. Through the normal operation of the entire grid to ensure the reliability of such equipment.
The switchgear is installed not only in electrical installations but also in a variety of industrial and commercial equipment. As a result, the market is expected to grow at a strong rate.
Technavio Energy Market Research Analysts pointed out that the main suppliers of the European transmission and distribution equipment market are: ABB, General Purpose Cable, Nexans, Prysmian, Siemens.