World's largest copper mine announces strike
The world's largest copper mine in Chile's Escondida copper mine announced a strike. Along with the Escondida copper mine strike, exports from the world's second-largest copper mine and Indonesia's Grasberg Mining Area were also disrupted. International copper prices rose by more than 4% on Friday, reaching a new high in June 2015.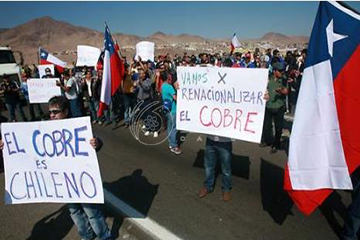 Earlier, the union leaders warned on January 4th, Beijing time, that the current labor negotiations in the Escondida mine in Chile are extremely difficult. If the two sides can not agree on a collective wage contract, the union workers may strike in February.
The Escondida mine is owned by mining giant BHP Billiton, which is also the world's largest copper mine. The union worker stated that the company had previously rejected all salary-related requirements requested by the union and that the salary plan proposed by the employer actually reduced the welfare of the workers.
"The capital can do this, and it is clear that it is necessary to open the door to the conflict between the two sides. It must be known that the wage demands made by the trade unions are recognized by the workers."
In contrast, copper miner BHP Billiton stated in a statement that its proposed new labor contract almost maintained all current welfare items in the contract and made appropriate adjustments based on the current actual situation. The employer believes that both employers and employees can negotiate agreements that are acceptable to both parties.