The Hawaiki submarine will be completed as scheduled in mid-2018
Tyco Electronics subsidiary TE SubCom has revealed that due to progress, connecting Australia, New Zealand, Hawaii and Hawaii Hawaii submarine cable system is expected to be completed by mid-2018 put into operation, a total length of about 14,000 km.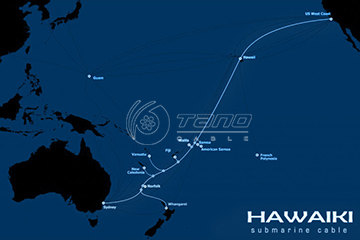 According to reports, Hawaiki submarine cable system is currently connected to the United States and Oceania, the highest capacity submarine cable system. In addition, it can be extended by additional lines connecting the other islands of the South Pacific. Prior to this, Amazon Web Services (AWS) has purchased the capacity of Hawaiki submarine cable, so as to Australia, New Zealand and the United States between cloud service performance and reduce delays.