India plans to build a submarine cable connecting the Andaman and Nicobar Islands
The Indian government has decided to build an undersea submarine cable system connecting Chennai to Andaman and Nicobar Islands, with a total cost of about 11.0238 billion rupees ($ 0.164 billion).
According to report, Andaman and Nicobar Islands is about 200 km far from eastern India, which is located at the entrance to the Bay of Bengal. Construction of submarine cable system will help the Andaman and Nicobar Islands to implement e-government, e-commerce and other Internet services, and promote the development of local tourism.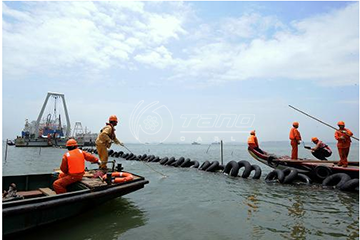 The Indian government said that the submarine cable system cost 11.0238 billion rupees, including a five-year operation and maintenance costs, as planned it will put into operation in December 2018.
Currently, the Andaman and Nicobar Islands telecommunications services rely on satellite communications solely, the cost is high and the speed is limited to 1Gbps. The weak broadband and other telecommunications infrastructure hinder socio-economic development of the island, so the submarine cable construction is particularly important.