Japan plans to invest billions of yen to implement cable underground reconstruction project
Japan's Transport Ministry amended budget of this year, they plan to invest billions of yen to ensure the cable underground reconstruction project implementation. Ministry of Finance plans to utilize financial financing and investment, by the Bank of Japan, private (electricity and communications companies) financing 500 billion yen. Through the implementation of national policies leading carry out non-telegraph pole, related businesses realize once again that this is a good opportunities to expand business.
Prime Minister Abe indicated his idea that implemente cable underground reconstruction project in the national, Koike become governor of advance faction who advances laying cable underground project, she worked as the Liberal Democrats "no poles group chairman." The industry believes, as the primary target locations for the 2020 Tokyo Olympic Games, the cable underground investmentation is expected to accelerate.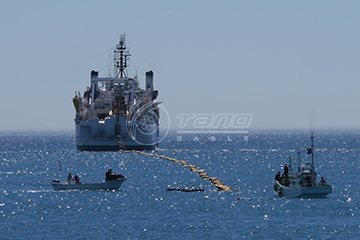 Japan's Transport Ministry indicated that, the implementation of cable underground reconstruction project not only help improve the urban landscape, from the standpoint of disaster prevention, as a response to epicentral earthquake occurred preparation, removed heavy poles, its importantance is also self-evident. The disadvantage is it need spend huge amounts of money.
Japanese Transport Ministry base on the three plans that 1986 "Cable reconstruction project", 1999 - 2003 "New cable reconstruction project", and 2004-2008 "promote non- poles plan", according to now " non-poles guide " to implemente the no pole plan. Untill 2020 Tokyo Olympic Games held; the Tokyo concentrated arena could achieve 100% cable underground reconstruction project.
The implementation of the cable underground reconstruction project along with the related companies' stock prices rose. At present, the whole market is weak tone, but the cable into ground reconstruction project related stocks rose. Such as rainbow technology, itoyogyo, Oki Electric Cable, Showa Cable Group, Tokyo special cable, Fujikura cable and other related stocks rose.