China State Grid acquire Brazil's third-largest power company CPFL
China State Grid 86.4 billion proposed acquisition of the entire equity interest in Brazil's third-largest power companies.
In determining the acquisition of Brazilian power companies CPFL Energia (hereinafter referred to as CPFL) 23.6% stake in more than a month after the world's largest power grid companies - State Grid Corporation of China (hereinafter referred to the national grid under) would decide on CPFL shot again.
August 10, the National Grid is planning to acquire the entire stake in Brazilian power company CPFL Energia and a listed subsidiary, involving an amount of $ 13 billion. If the transaction is successful, it is expected to become China's biggest investment in Brazil.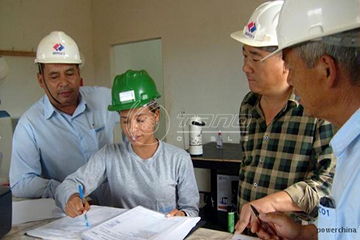 Previously, the National Grid and CPFL has reached an agreement to invest 5.85 billion reais (US $ 1.87 billion) to acquire 23.6% stake in CPFL. July 2, CPFL publish an announcement, confirmed the news.
CPFL is Brazil's third-largest power company, at the end of 2015, with an installed capacity of 3100MW, while the share accounted for 13% of the distribution business in Brazil.