Australia AGL will build the world's largest virtual power plant
Last week, the Australian utility AGL announced that it would build the world's largest virtual power plant (VPP), in order to connect South Australia 1000 battery pack to supply electric for homes and businesses.
The virtual power plant construction cost of 20 million AUD, is capable of storing electricity 7 MWh, equivalent to a yield of 5-megawatt solar power plant peaking. Meanwhile, the Australian Renewable Energy Agency said conditionally finance the $ 5 million power plant project.
The project required a battery system and energy management system will be provided by the United States of storage developers Sunverge.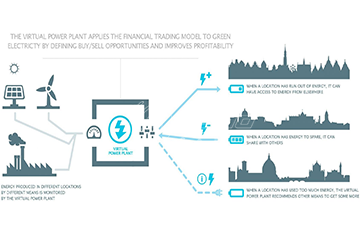 AGL chief executive officer, said, "We believe this project will reduce electricity, reduce carbon emissions, regulate energy demand to help maintain grid stability." Relevant person in charge of the project said the virtual power plants will be divided into three phases, a total of 18 months. Customers are willing to participate in the program can be purchased a 5kW / 7.7 kWh of energy storage systems. There are sufficient funds consumers can expect payback period of seven years.
NOTE: Virtual power plant, also known as "energy efficiency power plant", it is to have a "surplus" of energy by reducing the demand for electricity end-use equipment and devices in a manner that by installing some of the equipment to improve electricity efficiency in electricity demand-side achieve the effect of the actual construction of the plant, because of reduced demand for the rest of the increase is equal to the grid supply.