The Global Market Size of Low Voltage Cables will be over $ 150 Billion by 2020
Multinational research company Technavio recently released research report; the report said that in 2020 the global low voltage cable market is expected to more than $150 billion. Previously, the second largest research and consulting firm MarketsandMarkets published forecast said that the global demand for low voltage cable is expected to more than $147.3 billion.
The world's second largest market research firm MarketsandMarkets has released the 2014-2020 low voltage cables and components research report, the market size of global low voltage cables and components is approximately $ 99.2 billion in 2014, this figure will increase to 147.3 billion dollars is expected by 2020, the annual compound growth rate of 7%.
Cables and components are the most basic elements to achieve transmission and distribution systems and equipment. According to voltage level, power cables are usually divided into
low voltage cables, medium voltage cables, high voltage cables
and
extra high voltage cables
. This report refers to the low voltage cables is below 1 kV, also is the most fundamental element in redistribution of power. Low voltage components commonly used in cable distribution systems to support normal operations. Different installation environment also determines the different cable types, for example,
overhead cables
and
underground cables
.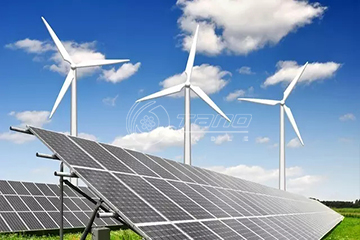 As far as the report concerned that the industrialization and urbanization process accelerated, the rapid development of renewable energy, transmission and distribution network infrastructure renovation and expansion of government support for electricity infrastructure is the main reasons to promote the global market demand steady growth of low voltage cables and components. However, planning complex, difficult issues such as land permit approval, the financing etc also restricts the development of this market.
From a regional perspective, the focus areas in developing countries including Asia Pacific, South America, Middle East and Africa due to the acceleration of industrialization and increasing demand for renovation and expansion of transmission and distribution networks has become the fastest several regions in low voltage cable market. The Asia-Pacific market will be the largest. By 2015, its market demand has reached $ 42.6 billion. As is expected, 2015-2020, the compound annual growth rate of low voltage cable and assembly market in Asia-Pacific region is expected to reach 7.6%.
In addition, the developed countries of Europe and North America due to the existing transmission and distribution system upgrades to further boost the market demand for low voltage cables and components
From the terminal application market, infrastructure, industrial and renewable energy are three main end-use markets. From the installation environment, low voltage cables can be divided into underground cables and overhead cables. Currently, in Europe and North America and other developed countries, underground cables are more popular because it can not only reduce the impact on the surrounding environment, but also can play a role in protecting the cable. In developing countries, such as the Asia-Pacific region, India, China, the ASEAN countries, Latin America, the Middle East and Africa region, overhead cables are more popular because of its laying technical requirements is low, and its low cost.
From the supplier point of view, the Italian Prysmian Group, France Nexans, the United States General Cable, Japan's Sumitomo Electric, Germany nkt cables, Switzerland ABB, China Tano Cable, the United States Encore Wires, and India Polycab Cable will become the world's leading low voltage cables and component suppliers.