The European release of new construction products regulations, cable manufacturers: We are ready
A few days ago, the latest European Construction Products Regulation CPR with effect from June 10, 2016, the new regulations will coexist with existing national standards until July 1, 2017. By then, all of Europe will use the latest Construction Products Regulation CPR.
New Construction Products Regulation is considered as Europe a "common technical language", provides a uniform method for the assessment of the fire resistance of constructing products throughout the European Economic Area. By evaluating the product, the CE mark and DoP property qualification certificate will be given to these products. It requires manufacturers to fulfill its responsibilities for social development and supply products that meet the requirements.
In this regard, two European cable manufacturers Prysmian and Nexans then announced that "we are ready."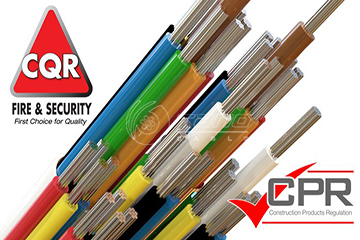 Prysmian said in the statement, "New Construction Products Regulation is a new turning point in the European cable market development, which will help to improve the safety and quality of the European cable market. Prysmian will offers the broadest communication cable and power cable products which line with the new regulations require. "
Nexans said in the statement, "Nexans cable experts first began to participate in the initial new construction products regulation standards. Nexans four production bases in Norway, Sweden, France and Germany are focused on research and testing compliance of cable products to meet the new demand. In addition to providing a full range of compliant cable products, including power cables, control and communication cables, Nexans is also committed to providing support and assistance services. "
Henan Tano Cable in accordance with the new European construction products regulation standards, cable experts through new technology research, has overcome technical bottlenecks. Tano Cable will provide the most extensive comply with the new regulations requiring cable products such as AAC, AAAC, ACSR, ABC and power cables etc for customers.