India plans to close 12% coal-fired power plant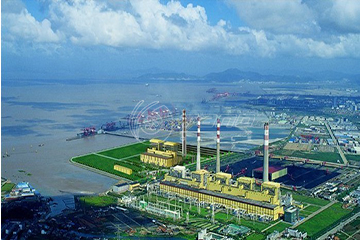 India plans to close the old coal-fired power plant, a total of 37 gw capacity, so as to cut emissions and reduce fuel and water resources use.
India's director of the Central Power Bureau, S. D. Dubey, said the coal-fired power plants are more than 25 years, it has become not economy. They'll be replaced by supercritical facilities which are more efficient.
"Our first concern is emissions."Dubey said. "we also hope that the power plant can use resources more efficiently."
The plan reflects requirements of Prime Minister Modi in an attempt to balance the energy security and environmental protection. Due to emissions, the use of coal in parts of the world is shrinking, but coal accounts for three-quarters of India's electricity, and is India's main fuel in at least the next 20 years.
In December last year, India's environment ministry released the curb emissions standards, such as for particulate matter, sulfur dioxide and nitrogen oxides. Standard also includes power plants using water resources.
Most of the old coal-fired power plant capacity, about 22 gigawatts by the state government controls, and 13000 mw capacity belongs to the central government of subordinate enterprises. About 2 gw capacity belong to independent power generation business is also considering closing.
Central Power Bureau will hold a dialogue with power plant owners, the electricity purchasers to phase out old coal-fired capacit.According to government data, coal accounted for 62% of India's 298 gigawatts generating capacity. Consider closing the old coal-fired power plant has a capacity of about 12% of the total capacity.