Four Crimea - Russian mainland submarine cable put into use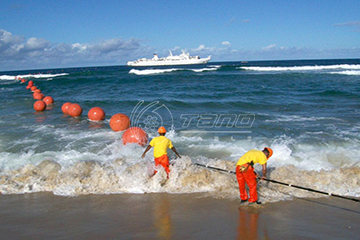 On May 11, the fourth submarine cable which connection Russia mainland and Crimea was put into use, its transmission capacity in a single day could be up to 800 MW to Crimea.
This also means that since Crimea published announcement into Russia that Russia plans to build four submarine cables connecting Crimea all put into use.
March 2014, Russia announced that it welcomed Crimea into Russia. However, after Crimea announced joining Russia, it still import electricity from Ukraine, and with the opposition faction blew up important transmission line connection Ukraine and Crimea, result in Crimea suffered a serious electricity supply crisis in late 2015.
To help Crimea get rid of dependence on Ukraine's electricity, Russia announced to spend $ 725 million building four submarine power cable connecting Russian mainland and Crimea.