Africa submarine cable system Kenya section LION2 failure
According to Emtel, a Malaysian telecommunications company, the Indian Ocean submarine cable system No. 2, LION2, has been malfunctioning 8-9 km from the Kenyan coast.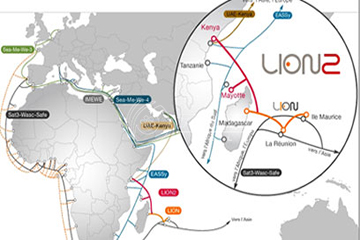 According to preliminary investigations, offshore operations are the cause of the failure of the LION2 submarine cable system.
At present, Emtel has dispatched engineers to the fault location for repairs. Therefore, there may be a drop in network speed during peak operations. Emtel also said that it has planned to purchase additional capacity to alleviate this problem.
The 2,700-kilometer-long LION2 submarine cable system was connected to Mayotte and Kenya in April 2012 through the Certification Readiness Service (RFS).