Copper prices have fallen back, short-term upward pressure is still relatively large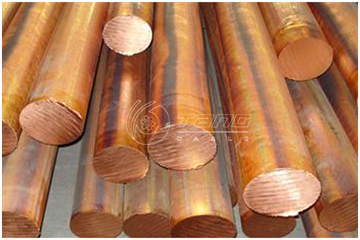 On Monday, basic metals were mixed, copper prices fell, and some long-term funds flowed out.
Among them, Shanghai copper fell back. The trading range of 1811 contract was 50450-51090 yuan/ton, and the end price closed at 50570 yuan/ton, up 0.16%. In terms of external market, as of 15:43 Beijing time, the three-month Lun Bronze reported $6,270/ton, down 0.29% on the day, and its lower support level was around $6,250/ton. In terms of market, Shanghai Electrolytic Copper spot reported that the contract for the month was Pingshui-upright 60 yuan/ton, the price of flat copper was 50820 yuan/ton-50920 yuan/ton, and the price of premium copper was 50840 yuan/ton-50960 yuan/ton. Shanghai copper futures rose slightly, around 50,800 yuan / ton, The first strong trading, 1810 contract last trading day, most of the market has been transferred to the 1811 contract offer every month, the monthly spread between 0-20 yuan / ton fluctuating frequently, the market inquiry is active. The early interval monthly price is still fluctuating between RMB 20/ton, the price fluctuation is not large, and the spot price for the 1811 contract is 40-90 yuan/ton.
After that, the price difference in the next month was at a flat level, the market willingness to accept goods was low, and the willingness to ship on rallies was strong, but the offer was lowered. It can be seen that the downstream receiving initiative is poor, although the inquiry is active in the whole market, but the trading is weak, highlighting the stalemate on Monday and the delivery date.
In terms of news, the Asian dollar index fluctuated weakly and is now trading near 94.961. As the University of Michigan consumer confidence index fell short of expectations in early October, US consumers' confidence in forward inflation plummeted. In terms of industry, China's copper concentrate imports in September were released. The data showed that it was 1.93 million tons, up 30.9% year-on-year, with a total of 14.791 million tons, up 19.5% year-on-year. The monthly import volume once again reached a record high.
During the day, copper futures rallied, as China's tightening of scrap metal imports caused a surge in demand for copper. China's September copper concentrate imports climbed to record highs, supporting copper prices. From a technical point of view, the price has not broken through the previous highs after the price rises, indicating that the short-term upward pressure is still large, but the support of the lower moving average still exists. Operationally, it is recommended that the cu1811 contract be mainly based on the callback, and it will fall below 50,000 yuan/ton to stop the loss.