Gore's High Data Rate Cables Now Available with Short Lead Times in Europe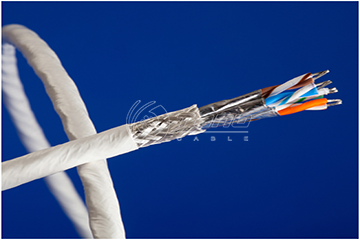 W. L. Gore & Associates, Inc. (Gore) has recently upgraded its site manufacturing infrastructure in Pleinfeld, Germany, significantly reducing product delivery time to OEMs and end users. GORE® Aerospace High Speed Data Cables for commercial and military aircraft applications are now available with short lead times.
Gore and Air Cost Control, now an authorized distributor, can ship complimentary samples of Gore's pre-qualified solutions within two (2) business days from the date of the request. As a result, OEMs can validate and support low-rate production using Gore's standard products in their specific applications with lower technical and business risks to their programs.
"We're now cooperating with one of the leading distributors for wires, cables, connectors and electrical components in the commercial and military aircraft industries," said Hermann Schörner, Gore EMEA Sales Channel Manager. "Air Cost Control's capabilities to sell technical solutions and offer improved product performance is one of their main strengths. We're very pleased to have them as one of our authorized distribution partners in Europe."
André Mucha, Director for Air Cost Control in Germany, said, "Our shared values and long-term vision toward our customers and suppliers make a perfect match for our alliance. It's a great honor to partner with Gore to bring our vision and support the market with state-of-the-art products and dedicated service."
Fully Tested & Qualified for Proven Performance
Gore offers a wide variety of high-speed copper and fiber optic solutions that support the latest open-source architectures and standardized protocols, such as USB, HDMI, Ethernet, Fiber Optics Simplex and more. They deliver life-long performance in small, lightweight, flexible and routable designs. These cables have undergone substantial qualification testing to ensure they meet stringent specifications of current industry standards and customer requirements. For Ethernet Cat6a protocol, Gore's cables exceed requirements and are approved to the Society for Automotive and Aerospace Engineers (SAE) AS6070™ standards and on the Qualified Products List (QPL). Customers can fill out a short form to receive a complimentary sample or contact a Gore representative regarding available materials for a sample, prototype, and small production quantities.