Pakistan's first HVDC transmission project is expected to be completed on time
Matiari Lahore, Pakistan's first high-voltage direct current (HVDC) transmission line project, will be completed on time and cost more than $1.65 billion to transfer 4000 MW of electricity from Thar and other Sindh projects. The 878-kilometer long transmission line project is a priority under the China-Pakistan Economic Corridor and the first private transmission line project developed under the 2015 transmission line policy.
The Private Power and Infrastructure Committee (PPIB) issued an invitation to the project and received a preferential tax rate from the National Electricity Regulatory Authority, while China Power Equipment Technology Corporation (CET) is the sponsor of the project.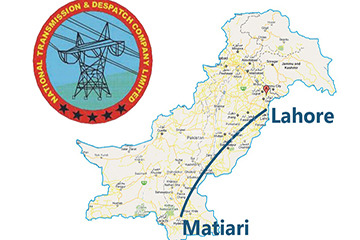 According to the plan, the project will be completed in the first quarter of 2021. The project is being built and operated in BOOT mode for a period of 25 years. PPIB is actively monitoring the project and ensuring that the project is completed in a timely manner. Up to now, PPIB has completed 37 private power projects with a total investment of 17 billion US dollars and a cumulative installed capacity of 15.5 GW. The construction of this transmission line is another milestone.
The Matiari Lahore project is not only the first transmission line project developed by the private sector, but also the first HVDC transmission line in Pakistan with converter stations at both ends.
The HVDC transmission system offers many advantages for longer distance power transmission in terms of greater transmission capacity, less loss and cost effectiveness. This will be a bipolar HVDC transmission technology with a length of approximately 880 km and will remove more than 4,000 MW of coal from Sindh's projects.