Baluchistan, Pakistan completed the laying of 4500 km cable
According to the Pakistani government, Baluchistan has completed the laying of 4500 km fiber optic cable, and will complete the remaining 1,100 km cable as planned to achieve Baloch Province, the optical fiber network coverage.
According to reports, the Pakistani Ministry of Information and Communication has asked Baluch Province to complete the installation of 5600 km cable, in order to achieve the province's major urban areas of fiber-optic network coverage, lay the foundation for the national fiber optic cable network construction.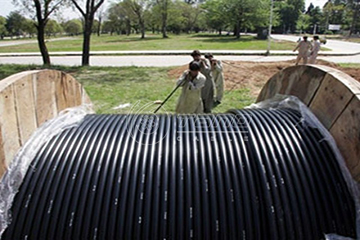 Up to now, Baloch Province has been completed on time 4500 km cable laying, the rest will be completed on schedule as planned.
According to the plan, the Ministry of Information and Communications will hold meetings with domestic mobile operators and related organizations to deploy communications infrastructure such as mobile base stations and data centers to help strengthen Balochistan's fiber-optic Internet services.
The Baloch province fiber optic cable laying plan is an important part of the national fiber optic backbone network planning, and its successful completion will lay the foundation for the national optical fiber coverage.