2015 China Electric Power Industry Expo held in Zhengzhou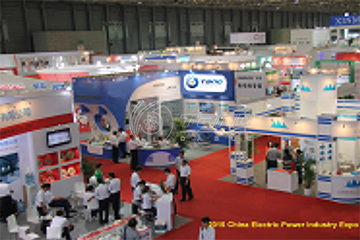 October 16, 2015, the Fifth China Electric Power Industry Expo was held grandly in Zhengzhou Central Plains International Expo Center. The exhibition aimed to help exhibitors to find business opportunities, expand the electricity market, and created a new international platform for customers with the goal of creating an image display, trade, and technology.
Electric power industry is the most important basic energy industry in the development of national economy, and it is the priority of the development of the world economy. With the development of economy, the market environment in China has created huge business opportunities for the electric power industry and related enterprises. Among them, Henan is a big province, using and generating power, and is also in the national leading position in the power planning and construction and pilot projects. Electric power construction has led to the development of electric power industry equipment industry, and it has brought an unprecedented opportunity for electric power equipment and manufacturing industry closely related to the electric power industry.
The exhibition lasted for four days, which is sponsored by the Henan Electric Wire and Cable Association, and is supported by the China International Trade Promotion Committee, the International Electric Power Manufacturers Association, etc.. At the same time, as China's power industry's top trade exchange platform, the show also got a lot of support from many power companies.