Supply AAAC CONDUCTOR to PERU
AAAC Conductors are our advantage products, we supply AAAC conductor to Peru, the AAAC conductor sizes from 16mm2 to 300mm2, our conductors are conform to ASTM B398, ASTM B399 standard, the good quality has accepted by our customers. The shipment is for AAAC 50mm2(7/3.02mm), total 170000meters, the destination port is Callao Port.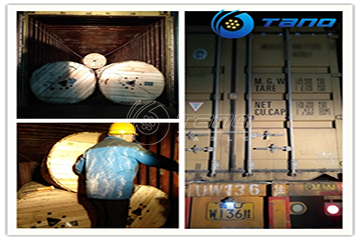 Welcome for your inquiry, we will do our best to support you.