JDR Cable Launches IWOCS Rental Service to Facilitate Offshore Oil and Gas Operators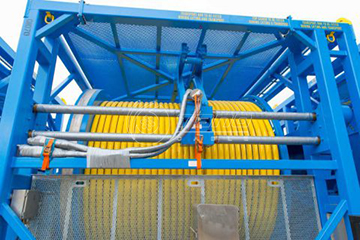 Recently, JDR Cable launched the Global Intervention, Workover and Control System (IWOCS) rental service.
JDR Cable's IWOCS leasing service provides offshore oil and gas operators with a way to increase subsea well production through temporary connections without capital expenditure investments. The system can also be used for intervention, completion and patching and disposal applications.
David Nemetz, Director of Americas for JDR Cables, said: "In today's price-constrained operating environment, oil and gas operators focus on extracting more assets from existing assets in the most cost-effective manner. As an industry expert, we are More than 200 IWOCS have been delivered internationally, so it is necessary to use these technical expertise and provide them on a lease basis, providing operators with additional flexibility and choice."
The JDR cable also states that a variety of complementary hardware and equipment will be available, including chemical injection devices, hydraulic test sets and umbilical reels. Nemetz added: "This new IWOCS rental service is an important part of our development strategy. It opens up a broader oil and gas market for the company and makes us the world's leading service provider in the subsea sector."