ACSR is about to be used in refinery project located in Mongolia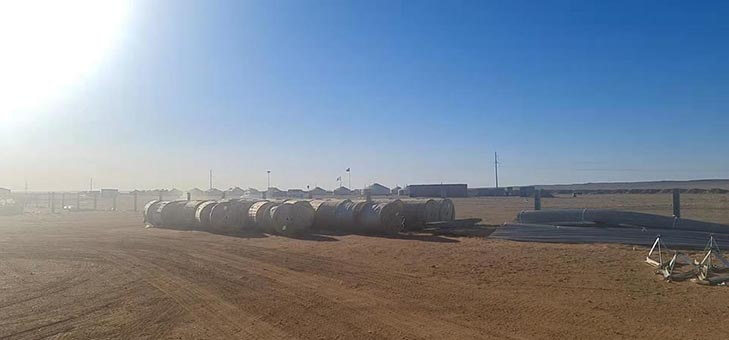 The bare conductor including AAC, AAAC, ACSR which is widly used in many kinds of projects for power transmission and distribution line. And the ACSR conductor is widely used for electrical power transmission over long distances, since they are ideal for long overhead lines spans.
Our factory is located in Henan, China, which is the main source of aluminium conductors and cables. We TANO CABLE, as the professional conductor and cable manufacturer with competitive price, best quality and rich exporting experience, we are supplying this product continuously all over the world with the exporting capacity of sevaral containers each month.
Our business partner in Mongolia received the ACSR conductors this week and satisfied to share the project site photos. Serving customers to finish their projects is our main task and we also provide the after-sale services timely.
TANO Cable Co., Ltd. - a professional manufacturer in cable industry. Our own factory in Henan province, China. One of our main product:All Aluminium Conductor Steel Reinforced(acsr cable).