Saudi Electricity Company Develop Jeddah Southern Power Plant
Recently, the state-controlled Saudi Electricity Company (SEC) announced that start to develop part of projects in Jeddah southern power plant ,it will be connected to the grid after completed.
This project will help meet the growing demand for electricity in the western region, especially in Mecca and Medina the holy city infrastructure projects, there will a large number of Muslim pilgrims to be fast in June this year.
SEC said in the statement, "After three and a half years continuous work, Saudi Electricity Co., Ltd. has successfully completed connection with the project of 600 MW grid."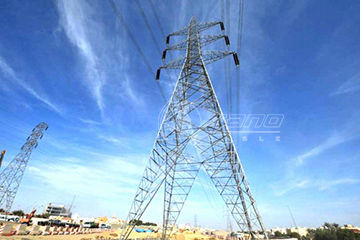 South Korea's Hyundai Heavy Industries (HHI) is responsible for establishing the power plant, while Japan's Mitsubishi Heavy Industries (MHI) is responsible for the provision of equipment. SEC statement did not say whether the plant reaches full capacity.
The world's largest oil exporter Saudi Arabia the peak electricity demand is high in summer. SEC expected, efficient power plants will use less fuel and produce more electricity.
For the expanding market in the world, Tano Cable which produces
power cables, overhead cables, building wires
and other types of
special cables
and wires will improve cable products quality and meet different customers demand.