Preassmbled cables for Latin American market
Pre-assembled cables are used in distribution crcuits and household connections.
Pre-assembled cables has one more advantages than bare conductor that they can be installed in wooded areas and some places with small physical space.
Because of being insulated, it provides greater reliability to the power system, avoiding disconnections due to the short circuits caused by contact with trees.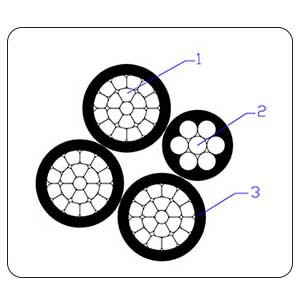 1. Phase conductor (AAC/XLPE)
2. Neutral conductor(AAC, ACSR, AAAC)
3. Insulation (PE, XLPE)
TANO CABLE, as a professional cable and wire manufacturer with manufacturing experience, we do not only provide the products with good quality but also competitive prices.
Any demand can feel free to contact us. More information please visit
https://www.tanocable.com/products/overhead-insulated-cable/preassembled-cable/preassembled-cable.html