Overview of five cores 600/1000V XLPE insulation aerial bundled cable
Low voltage aerial bundled cable is a cheaper, safer, more reliable cable, so more aesthetic, less labour and less maintnance. The ABC cable has been widely used with the advantages of excellent electric properties, resist short circuit, long service life, more light weight, easy to install and maintain.
The cable as a new type aerial cable is used for transmission electric power overhead, extensively used in rebuilding of urban and forest region electric wire netting. It improves the safe and reliance of electrified wire. To supply 120V aerial service for outdoor and street lighting.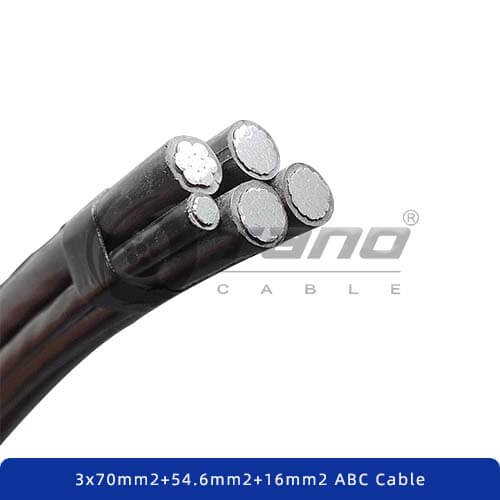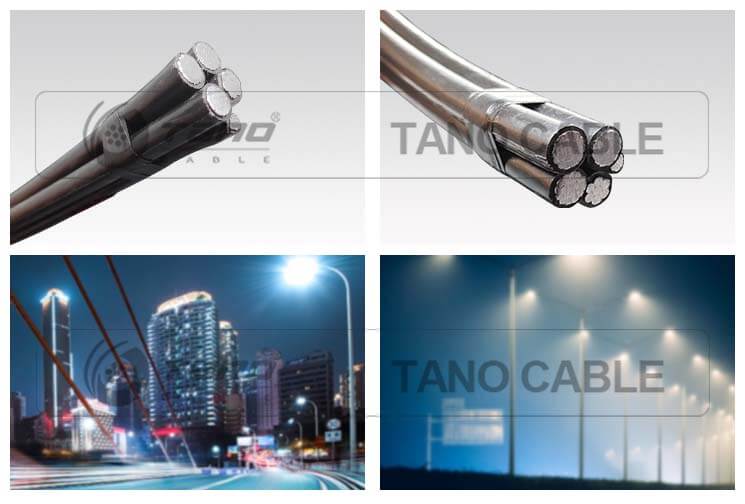 Cable Specification
Concentric strand aluminum wires as phase conductor. AAAC(all aluminum alloy conductor) or ACSR(aluminum conductor steel reinforced) as messager(neutral) core. Phase conductor is insulated by XLPE.
5 power cores consisting of standard aluminium conductors, insulated with XLPE insulation
. One sheath lighting aluminium conductor with XLPE insulation
. One sheath lighting aluminium conductor with XLPE insulation
. One sheath lighting aluminium conductor with XLPE insulation
. One sheath lighting aluminium conductor with XLPE insulation
. One messenger Al-alloy conductor (bare or covered)
For more information, please visit
https://www.tanocable.com/products/overhead-insulated-cable/caai-cable/caai-cable.html